London Symphony Orchestra vol. 1&2

(1995)

02 Iunie 2008
de Ioan Cora
Am "agonizat" mult prea mult in redactarea textului legat de acest album cu totul special. Varianta pe care o credeam beton seara, devenea mizerabila dimineata. Concluzia este ca iti voi oferi ciorna "de lucru" si iti voi lasa povara de a crea texte pe marginea imaginii de mai jos.
Si sa nu uit, un extras din interviul cu Kent Nagano: "It was a wonderful experience. Frank Zappa is a great musician. He has ears that can hear things that are just phenomenal. [...] He could hear these incredibly complex orchestrations and identify what wasn't working right. And becasue of that, he earned my great respect and the London Symphony's respect."
Succes!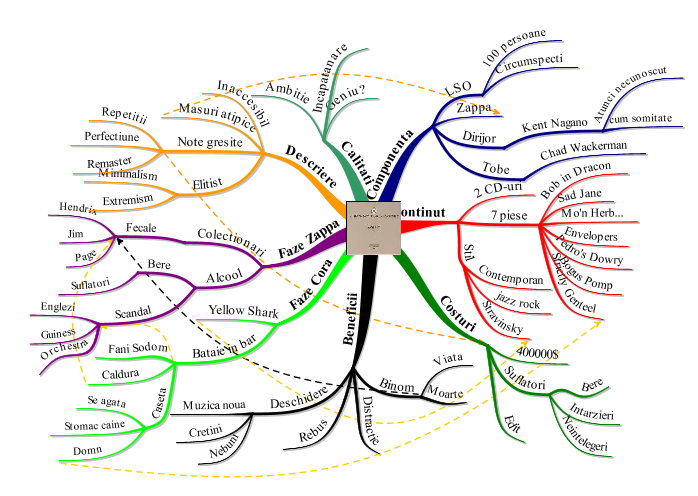 Nota: MindMap-ul de mai sus a folosit urmatoarea bibliografie:
Miles, Barry, 2004, "Frank Zappa", Atlantic Books
Schwarz, K. Robert, 2008, Minimalists, PHAIDON